Capturing the atmosphere of Paris' historic café…
LES DEUX MAGOTS, the long-established café in Paris, was loved by many artists, including Verlaine, Rimbaud, Mallarmé, Picasso, and Hemingway, and has been highly regarded by Parisians for more than a century since it first opened at the center of Saint Germain des Prés in 1884. LES DEUX MAGOTS Paris at Bunkamura is the first collaborative café established outside of France.
◆Official website of LES DEUX MAGOTS
Enjoy your time at LES DEUX MAGOTS Paris…
Relax in the sophisticated Parisian café style of the terrace while enjoying the different seasons. You can also spend luxurious time with authentic food in the relaxed atmosphere of the café. If you prefer to enjoy conversation and comfortable surroundings, where time passes you by. Enjoy your time at LES DEUX MAGOTS Paris in a range of settings.
---- MENU ----
◆LUNCH TIME 11:30 - 14:30
< PRIX FIXE LUNCH MENU >
¥2,500 - with Bread and Coffee or Tea

STARTER
・Roast Beef Salad with Horseradish
MAIN DISH Choice One
-Steamed Conger Eel with White Wine Sauce
-Roasted Pork with Tomato & Black Olive Sauce
CAFE
・Cofee or Tea

< A LA CART > with Bread and Coffee or Tea

・Omelette with Ratatouille & Basil Sauce ¥1,400
・Omelette with Prosciutto & Cheese Sauce ¥1,500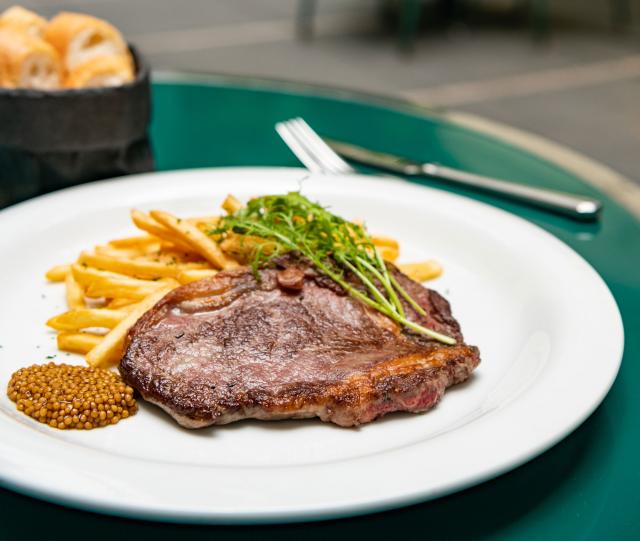 ・DEUX MAGOTS salad ¥1,500
・Pasta of the day ¥1,700
・Steak and French Fries ¥2,600
----------------------------------------------------
< SIDES > Additional order for Lunch
☆add ¥600
Side Salad
☆add \500
Dessert of the day
☆add ¥600
Beer / A glass of wine
☆add ¥1,100
Champagne
----------------------------------------------------

◆CAFE TIME 14:30 - 18:00
< DESSERT >
add ¥450 Coffee or Tea is available.
Tarte Tatin ¥980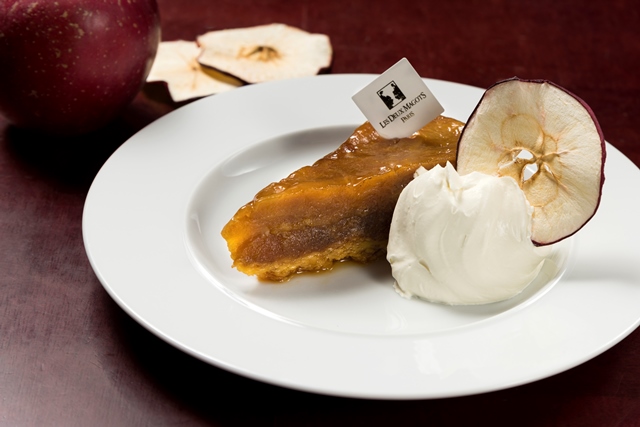 ・Pineapple Tart with Ice Cream ¥980
・Creme Brulee \980
・Cake of the day ¥980
・Assorted Ice Cream and Sharbet ¥800
etc
◆DINNER TIME
18:00 - 21:00(Last order at 19:00)
< PRIX FIXE DINNER MENU >
¥5,500 - with bread and coffee or tea
STARTER
Three kinds of Appetizers
MAIN DISH Choice of One
-Steamed Conger Eel with White Wine Sauce
-Roasted Pork with Tomato & Black Olive Sauce
DESSERT
Dessert of the day