Seating Plan | ORCHARD HALL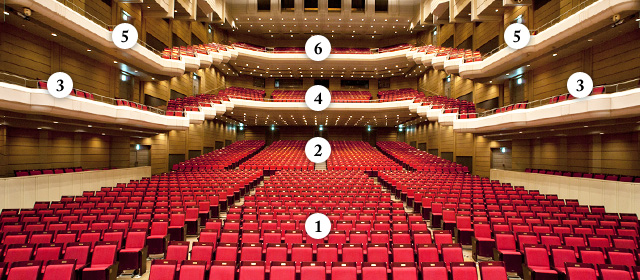 Select the seating number you would like to check from the above photo.
Click the red part of the seating list allows you to see the view of the stage from that seating.
* The photo shows an example of a concert seating layout in which the front-most seating is the sixth row. Details may vary depending on the performance due to the sett and for other reasons.
Front-section seating on the first floor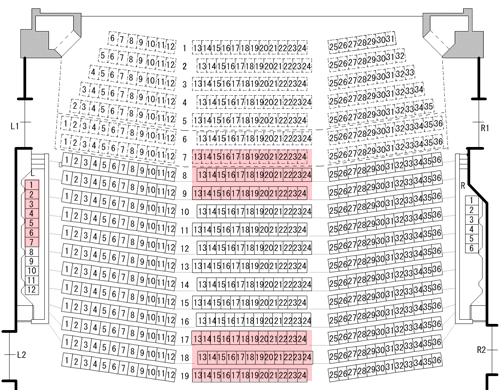 Rear-section seating on the first floor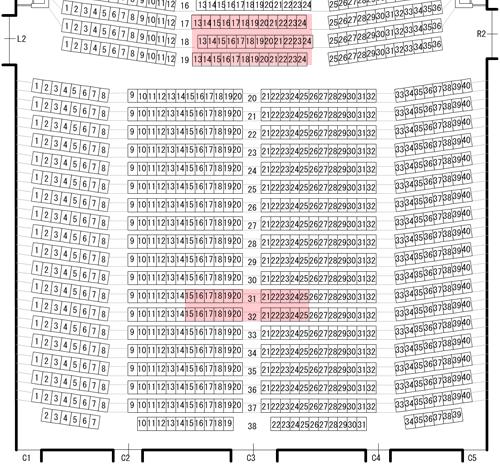 Balcony-section seating on the second floor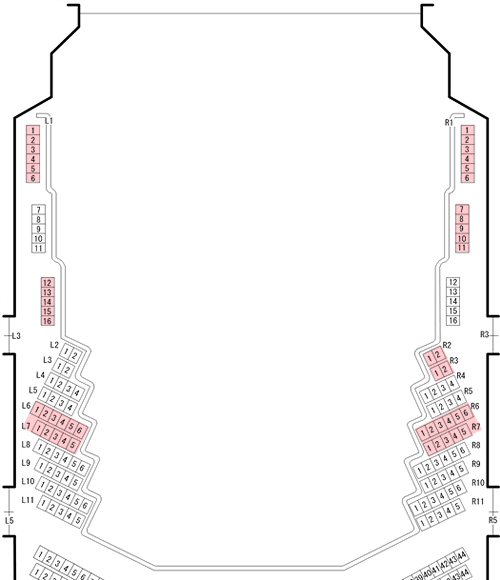 Front-section seating on the second floor

Balcony-section seating on the third floor

Front-section seating on the third floor